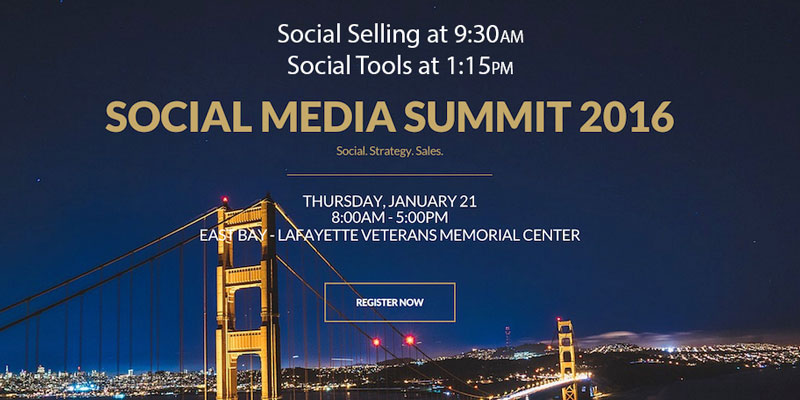 Are you looking for ways to enhance your social media marketing? Do you want new tools to simplify your marketing tasks?
Alison Stripling has organized a group of social media pros to discus the hottest social media tools they use today.
Here are the event links to sign up / get connected:
This event is organized by Alison Stripling:
Alison Stripling is a principal at Cornerstone Creative, a boutique consultancy that offers entrepreneurs and small business owners fresh online marketing and branding ideas, beautiful blog and graphic design, and practical social media and email marketing campaigns.
I'll be speaking on 3 panels:
Content Marketing – 8:45am
Successful social media starts with solid content marketing. Covering relevant timely and newsworthy content is a great way to grow your site audience and take advantage of trends that get people more interested and thus more engaged. Learn the tools other social media experts are using.
Social Selling – 9:30am
Social selling is the process of developing relationships as part of the sales process. Today this often takes place via social networks such as LinkedIn, Twitter, Facebook, and Pinterest, but can take place either online or offline.
Social Tools – 1:15pm
Wondering how your peers are using social media? Discover which social media tools the top performers are using. Also see how much time marketers spend on social media and much more!
Social Media Tools we may cover:
Reduce your trial and error time: Why experiment with your social media marketing when you can fast-track your time to success? The experts at this event will empower you to focus on what really works (and prove it to others).
Network with marketers just like you: Imagine connecting face-to-face with thousands of people just like you—as you share stories, gather ideas and build relationships. Meet the bay area's top social experts!
Check out these social media tips and tools to see if they're a good fit for you!
GET MORE STUFF LIKE THIS
SEO, Social Media, Video, Marketing, Blogging, & WordPress Tips, once a week.
Thank you for subscribing.
Something went wrong.