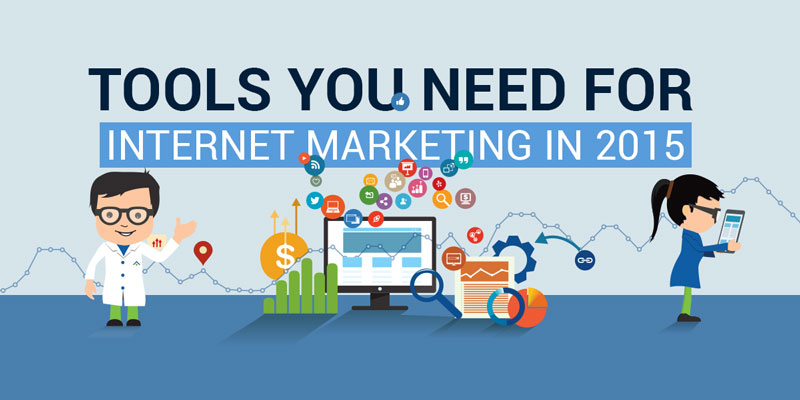 Heading into Q4, make sure that your local business takes advantage of 2015 digital marketing trends so that you can reach new customers. Here is a recent list of our favorite tools for creating successful marketing strategies, these online marketing tools can help you end the year on the right foot.
Blogging / Content Marketing
One of the most effective and efficient ways to market your business online is by having a company blog. The following tools will save you time and make sure your content is SEO friendly:
Social Media
Obviously, social media should be one of the foundations of your event marketing. There are literally hundreds of tools out there to make social media marketing easier, but for my money, I'd pick these:
Video / Presentation
Search Engine Optimization
Want to start driving quality traffic to your site? These resources cover a variety of tools to better optimize your site and some basic strategy behind why SEO is important:
Keyword Research Tools:

Link Building Tools:

Ahrefs: One of the most powerful tools for checking links.
Local SEO: Get More Customer Reviews
Reviews very often contain relevant keywords, drawing attention to your product but their biggest strength lies in how Google perceives them. Each opinion written by a client contains unique wording and style. Search engines see that and prioritize your websites over other outlets:
Online Marketing
GET MORE STUFF LIKE THIS
SEO, Social Media, Video, Marketing, Blogging, & WordPress Tips, once a week.
Thank you for subscribing.
Something went wrong.