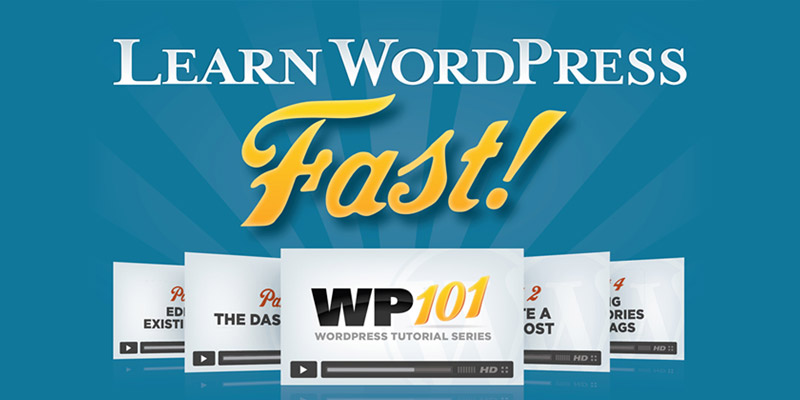 Video tutorials are one of the fastest and easiest ways for beginners to learn how to use WordPress!
Who has the time to read boring tech books? Stop spending countless hours not knowing how to get the most out of your WordPress website. Tutorial videos can teach you how to use WordPress to build and manage your own website or blog in very little time.
Here is a collection of my favorite beginner resources for learning WordPress online:
Free:
WP Beginner (free): http://wpbeginner.com/
WordPress.tv (free): http://wordpress.tv/
Udemy (free and paid): www.udemy.com
Cheap:
BlogAid by MaAnna Stephenson (paid but starts at $1): http://www.blogaid.net/
Paid + Free Samples:
To conclude, there's more than one way to learn WordPress!
The great thing with this list is that there are free options as well as paid options.  Even if you are brand new to WordPress there are multiple places to learn, and now you have the option to sample multiple choices and teaching styles to find the method that works best for you.
Remember that often the best way to learn is simple trial and error.  Try playing around with WordPress, if you can already manage your Facebook, LinkedIn, or other social media sites, you are already more than capable to use WordPress.
If you still need help learning WordPress and are looking for in-person or remote training, just complete our contact form or call us at (925) 323-7245. We look forward to speaking with you.
GET MORE STUFF LIKE THIS
SEO, Social Media, Video, Marketing, Blogging, & WordPress Tips, once a week.
Thank you for subscribing.
Something went wrong.