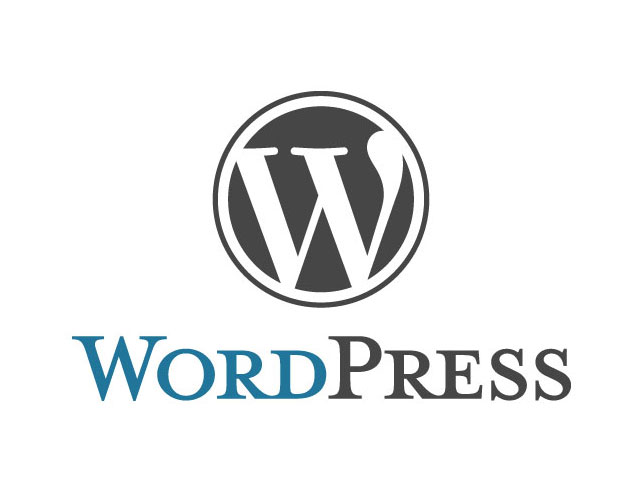 A WordPress powered CMS (Content Management System) is a website with built in features that make maintaining content on your site as easy as possible.
With WordPress, you are given access to an Administrative page of the website where you are able to manage your website content. You can create pages, blog posts, users, galleries and more, all from your web browser: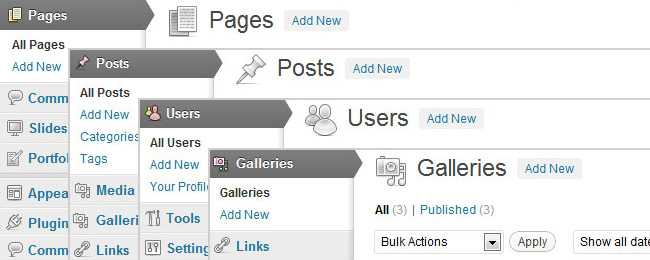 WordPress themes can have very detailed editable regions so clients don't ever have to worry about formatting, style, or layout. Once everything has been setup no additional HTML skill is necessary.
For creating simple content WordPress provides a WYSIWYG (What You See Is What You Get) editor, similar to a mini-version of Microsoft Word: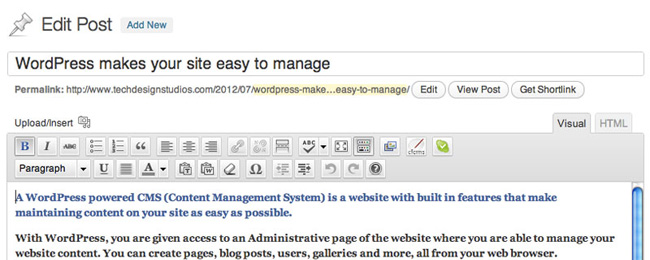 Easy to update and upgrade…
WordPress has a huge community which improves the core functionality very quickly. They provide a large plugin directory which extends the possibilities of WordPress with features like social media tools, advanced contact forms, calendar systems and so much more. This is a great way for you to take control of your own internet marketing.
Fast and cost effective…
Need to get online quickly and have a limited budget? We can install and configure a basic WordPress installation so you can create the individual pages yourself and start getting your content out now! (typically within 24 hours) With WordPress you can upgrade your theme at a later date when you are ready.
GET MORE STUFF LIKE THIS
SEO, Social Media, Video, Marketing, Blogging, & WordPress Tips, once a week.
Thank you for subscribing.
Something went wrong.