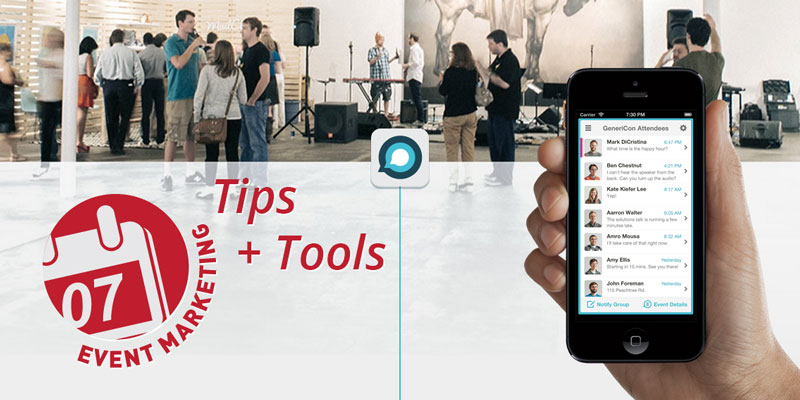 Online marketing is a cost-effective way to build buzz, fill seats, and get the most out of your event.
Before Your Event: The first step is to make people aware of your event, to mark it on their calendar, and to register.
Market Your Event Through Facebook, Google+ & FullCalendar

Facebook Events – Facebook is the largest social network in the world, meaning that, for most events, all your attendees are probably on it. What's more, Facebook Events is actually surprisingly versatile; with a few clicks, you can create an event for just about any occasion with a hub on which you can easily post updates. Co-ordination of attendees, venue, and location are all nearly effortless as well.
FullCalendar Event Promotion – Send your event listing to papers, websites, radio stations, & email lists.

Market Your Event Through Your Website / Blog
Whether through an existing blog or a blog created specifically for your gathering, be sure to create posts announcing the event, calls for presenters, and sponsorship opportunities. Follow up with guest posts from presenters who should welcome the opportunity to reach a wider audience (and build visibility with those who might have attended the event).
During Your Event:
MailChimp + Gather (iOS and Droid)

MailChimp – Use this email marketing software to create a subscriber base, automate and personalize emails.
Gather (iOS and Droid) – Text message your MailChimp subscribers to keep them updated during events.

A Picture Says a Thousand Words
Although iPhone photos are great and shareable, hire a photographer for the day. If you can't afford one, consider an in-kind trade of a free pass. And/or ask a friend to take pictures.
After Your Event: Reflect on how the event went, what you learned, and even how the next one could be better.
Follow up with a Second Blog Post, or at Least Update Your First One + Share / Email
Ask for feedback and suggestions in the comments field. Share / post something similar to your Facebook page and encourage fans and friends to continue the discussion on your page or in a group.
Post Video & Images to YouTube, Facebook, Instagram and Other Sharing Sites
When distributing your videos, social channels are your best friend. You'll want to post on Facebook, Twitter, LinkedIn, and G+ but you'll also want to consider a clever use of Instagram and Pinterest.
What platforms do you use, what techniques have proven especially effective, and how did you generate excitement and fill the seats at your last event?
GET MORE STUFF LIKE THIS
SEO, Social Media, Video, Marketing, Blogging, & WordPress Tips, once a week.
Thank you for subscribing.
Something went wrong.