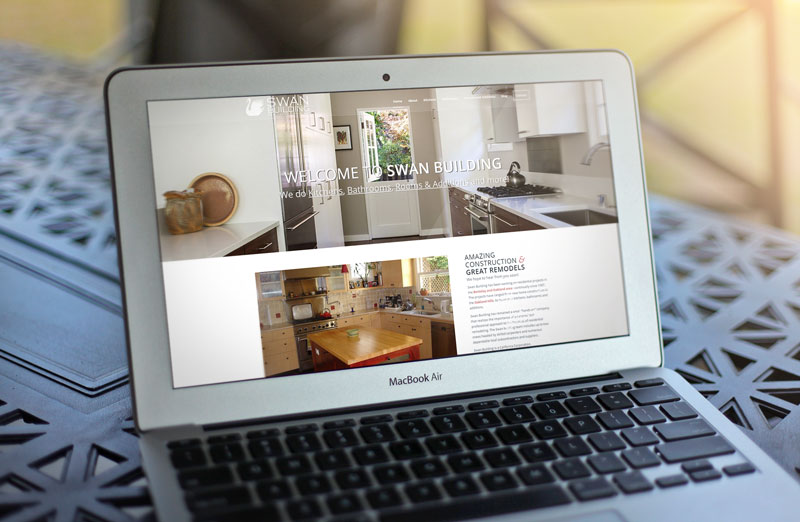 Since 1987, Swan Building has been working on residential projects in the Berkeley and Oakland area. The projects have ranged from new home construction in the Oakland Hills, to numerous kitchens, bathrooms and additions.
We are thankful to be selected by Stephen Swan to help redesign his website. The new site is responsive and built on the WordPress platform to enable this very active construction company to update and access their content easily as well as manage their social and email campaigns. This redesign brings a clean, fresh look that showcases the companies amazing properties and projects.
Client's Name: Swan Building
Location: Berkeley, CA
Services Provided: WordPress content management system, web design, social media marketing, email marketing
Website Link: www.swanbuilding.com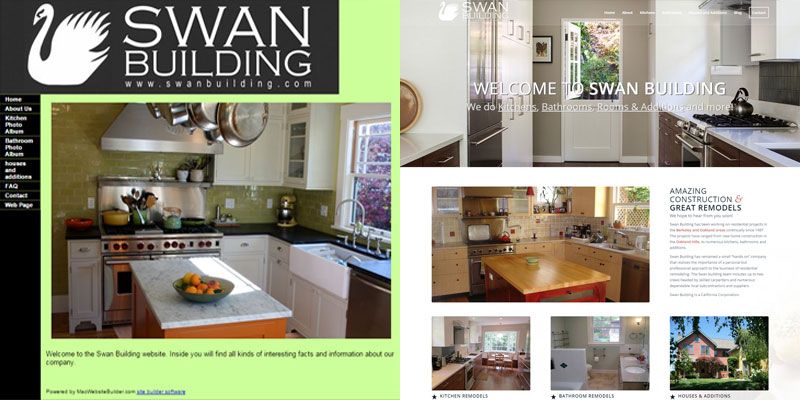 Need help with your website and/or internet marketing campaigns?
Call us at (925) 323-7245 or send us a contact form, and let's get started!
GET MORE STUFF LIKE THIS
SEO, Social Media, Video, Marketing, Blogging, & WordPress Tips, once a week.
Thank you for subscribing.
Something went wrong.