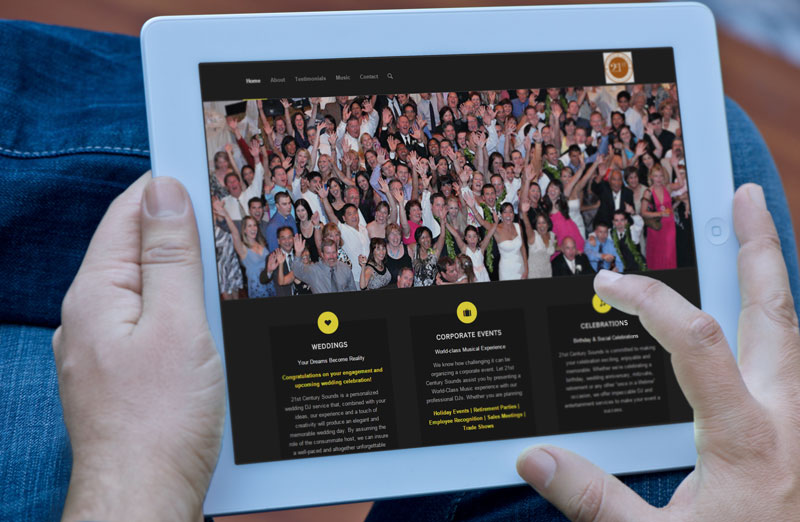 For 14 years, 21st Century Sounds has been committed to amazing custom DJ entertainment events. They look forward to making your event vision a reality. Their style is professional and non-invasive. They will frame your event but never become your event. Their passion is to provide outstanding music for you, your guests and loved ones, creating memories that will last a lifetime.
We are thankful to be selected by Brian Fitzsimmons to help redesign his website. The new site is responsive and built on the WordPress platform to enable this DJ company to update and access their content easily as well as manage their social and email campaigns. The site was redesigned with new features to assist you (the client) with information and ideas to start getting the creative process flowing. This redesign brings a clean, fresh look that showcases the companies amazing events and projects.
Client's Name: 21st Century Sounds
Location: Alamo, CA
Services Provided: WordPress content management system, web design, social media marketing, email marketing
Website Link: www.21stcenturysounds.com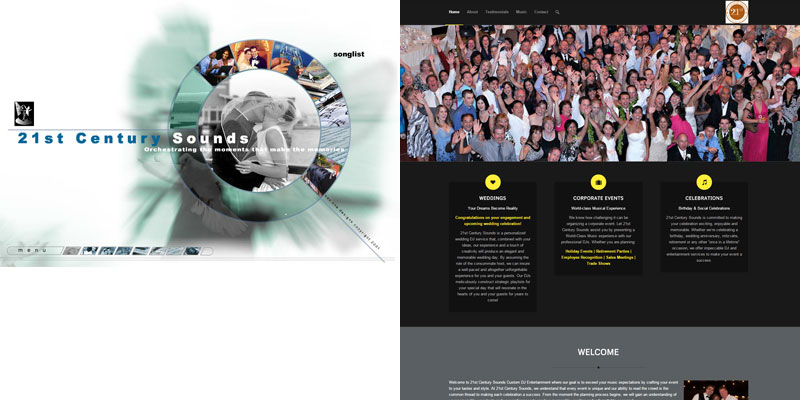 Need help with your website and/or internet marketing campaigns?
Call us at (925) 323-7245 or send us a contact form, and let's get started!
GET MORE STUFF LIKE THIS
SEO, Social Media, Video, Marketing, Blogging, & WordPress Tips, once a week.
Thank you for subscribing.
Something went wrong.