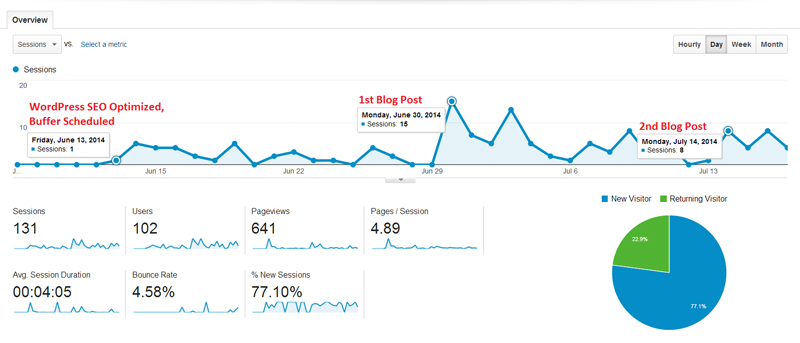 Susan Stoney came to Tech Design Studios looking for help with her search engine optimization and social media marketing strategies.
We helped her optimize her WordPress website framework and update her business information across all the major internet directories.
We also integrated and simplified her social media strategy by setting her up with Buffer.  She now has a post per day scheduled across all 4 major social media sites and has a content creation strategy for her future business blogging.
"Internet marketing all seemed so overwhelming until I found Geoffrey at Tech Design Studios. He updated our website, introduced me to social media and email marketing. He has broken it all down for me and made it easy to understand and improve. I never thought I would be able to do all of that, but Geoffrey made it easy. He is an internet marketing genius, don't wait too long to make your life a whole lot easier." – Susan Stoney
Give your business a big advantage over your less clued in competitors and improve your site's performance with our small business SEO packages.
GET MORE STUFF LIKE THIS
SEO, Social Media, Video, Marketing, Blogging, & WordPress Tips, once a week.
Thank you for subscribing.
Something went wrong.