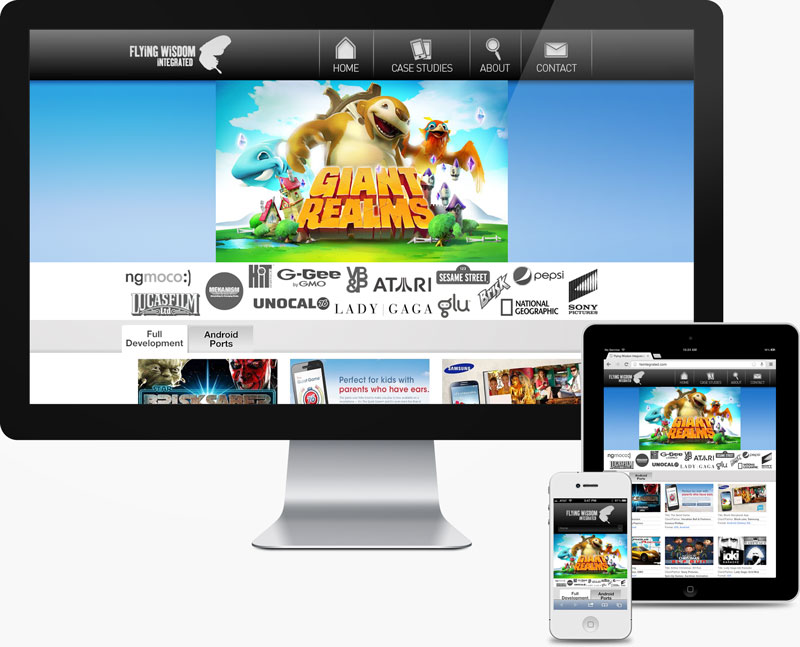 Redesign – April 2013
We really enjoyed working with Flying Wisdom Integrated on their website. FWI's goals were to showcase their new game "Giant Realms : Battle Arena", have links for all their mobile games easily available on the front page, and to be able to create Case Study pages for their future video game projects.
We were inspired by their video game art and created a visually appealing website with a sharp, crisp design that makes the artwork jump right off the pages. We also added a content management system that enables Flying Wisdom Studio to easily manage the content on their website.
Our Role
Website Design
Website Development
WordPress CMS
Hosting
GET MORE STUFF LIKE THIS
SEO, Social Media, Video, Marketing, Blogging, & WordPress Tips, once a week.
Thank you for subscribing.
Something went wrong.