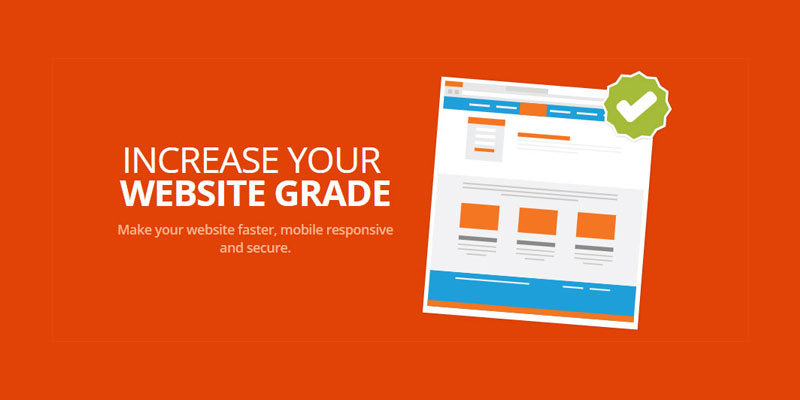 Optimize your pages titles (Top Priority)
High impact – Easy to solve for Marketer
Why it's important
Page titles are important for search engine relevance and they will also be the first thing users see in search results, so it's important they are logical for the search query and users feel confident clicking on them.
They should be optimised as an accurate reflection for what is on that particular page to avoid being flagged by Google, or users simply feeling tricked when they arrive on your website.
Getting it done
A unique title should be created for each page. Avoid duplication, particularly due to automation on larger websites. Try to avoid boilerplate titles as far as possible.
Titles should be 70 characters or less (including spaces) and should include your keywords as early as possible. The brand should only be placed first on the homepage of your website.
Avoid spammy keywords such as Free, Cheap etc.
Use combinations of terms such as city names and industry terms to add relevance.
Keep the keywords consistent with those in your content, sub-headings (H tags) and meta descriptions.
Optimize Your Meta Descriptions
Medium impact – Easy to solve for Marketer
Why it's important
Meta Descriptions are a summary of your page content and give you space for an elevator pitch to encourage visitors to your site from search results.
They need to combine relevance with encouragement, and avoid appearing spammy. Consider how you can answer the questions of people searching for that particularly keyword or phrase.
Getting it done
Meta Descriptions should be 160 characters (including spaces) to appear in full across all search engines, and should including your keyword for that page.
Use combinations of terms, potentially including your brand name, and avoid using the main keyword more than twice.
Avoid duplication, which will be flagged up in Google and Bing Webmaster tools. It's better to have no description than duplication. If nothing is provided, search engines will either use arbitrary text from the page or potentially a DMOZ listing.
Try to answer relevant questions and provide reasons for users to click through.
Your website is missing a rel="Publisher" tag for linking to your Google+ Page.
Your website is missing a rel="Publisher" link to your Google+ Page. This type of authorship markup is great for your brand. It ensures that your company is featured in SERPs, as opposed to only individual authors as is common with rel="Author".
We found 1 broken links on this web page
There are broken links on your site that need to be fixed.
Broken links send users to non-existing web pages. They are bad for your site's usability, reputation and SEO. Take the time to replace or remove each one.
Backlinks Score Errors – Poor
The backlinks score is calculated by looking at a combination of link signals. This includes the overall number of backlinks together with the number of linking domains, as well as rating the overall quality of the backlinks pointing to a website. The quality assessment is based on the linking pages.
Twitter™ Account Not found
Add your Twitter account or create one. Twitter is a fast-growing social network.
If possible, register a Twitter account in your brand's name now to prevent brandjacking.
Performance
No Browser caching – Implement caching to speed up the loading of frequently used content.
No Compression – Compress JavaScript and CSS resources where possible to help your site run faster.
SEO
No Meta description – Reduce meta descriptions to 155 characters in length and include keywords once.
SECURITY
No SSL certificate:  Purchase an SSL certificate for your Website.Using an SSL certificate creates an encrypted connection between your visitor's browser and your website's server adding an extra layer of security. In 2014, Google™ announced that HTTPS would become part of their ranking algorithm and since your website is not HTTPS, it will likely rank below your HTTPS competitors.


When moving to HTTPS, follow these best practices for a smooth transition:
– Use a serious issuer to purchase your SSL certificate
– Redirect all of your HTTP pages to the HTTPS version of your website
– Use a Security Token Service (STS) in your headers
– Renew your SSL certificate every year, before it expires
– Make sure that all of your content (CSS, etc.) is linked to HTTPS
– Update your XML sitemap to ensure the URLs include HTTPS
– Update the robots.txt file to reference this version
– Register the HTTPS website in Google & Bing Search Console/Webmaster Tools
Optimizing your website's performance is crucial to increasing traffic, improving conversion rates, generating more leads, and increasing revenue.
PageSpeed Score: E (59%)
YSlow Score: C (77%)
Page Load Time: 1.3 seconds
Best-in-class webpages should load within 3 seconds. Any slower and visitors will abandon your site, reducing conversions and sales.
47% of consumers expect a web page to load in 2 seconds or less.
40% of people abandon a website that takes more than 3 seconds to load.
Total Page Size: 936KB – The page size should be less than 500kb.
The heavier the site page, the slower the load. For optimal performance, try to keep page size below 3MB.
Requests: 37 – The number of requests should be less than 50.
The more HTTP requests your website makes, the slower it becomes. Combine files to minimize the number of requests made.
Speed Recommendations:
Leverage browser caching
Minify JavaScript
Enable gzip compression
Minify CSS
Defer parsing of JavaScript
Optimize images
Add Expires headers
Compress components with gzip
Use a Content Delivery Network (CDN)
Configure entity tags (ETags)
Let us help you complete the tasks above and get your web pages and website ranked higher in major search engines like Google. We will help you dramatically increase targeted traffic, conversions, and sales from your website.
Give your business a big advantage over your less clued in competitors and improve your site's performance with our small business SEO packages. They start for as little as $500, check out our packages.
GET MORE STUFF LIKE THIS
SEO, Social Media, Video, Marketing, Blogging, & WordPress Tips, once a week.
Thank you for subscribing.
Something went wrong.