Improve Your Social Media Presence – for FREE!
You probably knew that major brands use these social media sites like Facebook, Twitter, and Pinterest to market themselves.
Social media marketing can work for small businesses that don't have the budget, time, or resources of those recognizable, household brands. They've been proven to directly and powerfully impact consumer purchasing behavior.
In order to be effective with internet marketing, you need more than just a website. Today, using social media to direct traffic to your website and generate new leads is an indispensable part of your marketing mix.

63% of companies using social media say it has increased their marketing effectiveness.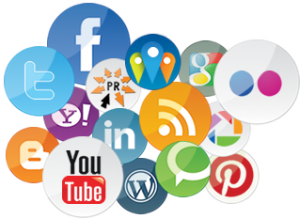 From our work with dozens of local businesses, we've written the definitive guide to social media for local and small businesses. This guide will help you harness the power of Facebook, Twitter, and LinkedIn to get found by more potential customers, develop meaningful relationships with industry leaders, and position yourself as an expert in your field.
How do you prioritize which social media channels you should focus on? Where do you get started?
In this eBook we will help you identify the key social media channels where you should be present and how to optimize them for lead generation.
Fill out the form to the right to download yours now.